Plastic Eco-Warriors
11th June 2020
8:00am to 8:50am (SMT)
1:00am to 1:50am (London)
Moderator: Maya Karin, Actress & Environmentalist
Panel: Zero Waste Malaysia members
Sue Yee Khor, Co-Founder & Vice-President
Marylyn, Head of Project & Engagement
Gedeon, Team lead of People Team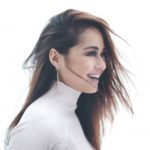 Sue Yee, co-founder of Zero Waste Malaysia
– Inspired by Lauren Singer; an enthusiastic permaculture designer. Sue Yee started her zero waste journey in 2016 when she was working in Beijing, China. She believes education, knowledge sharing and community living help towards a sustainable future. 
– She later joined Aurora Tin, started a zero-waste movement group – Zero Waste Malaysia to connect like-minded people sharing resources and their zero-waste journey. An idea came across their mind to grow this movement group into a NGO that could bring the messages across the nation.
Marylyn, Head of Outreach and Engage
As someone who studied Geology, Marylyn has always been fascinated by the interconnectedness of all lives on Earth. She discovered Zero Waste Malaysia in late 2018 and immediately wanted to take part in their cause. Professionally, she is a passionate consultant in the sustainability realm. 
Marylyn has always been passionate about environmental stewardship. She initially joined Zero Waste Malaysia because she wants to practice what she preaches and be a part of an entire community that wants to make a change. What made Marylyn stayed with Zero Waste Malaysia for more than a year is because of the community that is encouraging, empowering and kind.
Marylyn started out by helping in the execution of two mini-exhibitions for the NatGeo Run and Zero Waste Malaysia's 2nd Fest. She also helped to prepare ZWM Annual Report and Zero Waste Handbooks. One exciting project that she loved was the Project 0 Fundraising Campaign because it brought so many people together. Currently, she is the Head of Outreach and Engage whereby she is responsible to oversee several projects including ZWM Lesson, a free educational lesson plan which will be launched by the end of this month
Gedeon, Team lead of People team 
Gedeon was first inspired to explore the Zero Waste lifestyle after watching a video about Kamitkatsu, a Zero Waste town in Japan. While pursuing his Zero Waste journey, he is also a finance project deployment lead in a multinational healthcare company, where he continues to inspire people around him. He has been on his zero waste journey since 2018 and he believes the lifestyle change should start from the comfort of home, this includes practising Zero Waste with his dog.
One of his favourite moment in the Zero Waste journey would be composting! He enjoyed to see how human's food waste turned to food for plants.
Gedeon started volunteering with Zero Waste Malaysia as a member of Speakers team since October 2019. He wanted to contribute back to the organization by sharing his personal stories to people, especially the younger generation.
Since January 2020, Gedeon started his role as the Team Lead for People Team; responsible for volunteers' application, volunteers engagement and community events.