Commonwealth Blue Charter & Commonwealth Clean Ocean Alliance
10th June 2020
3:30pm to 4:50pm (SMT)
8:30am to 9:50am (London)
British High Commission Kuala Lumpur
Moderator: H.E. Charles Hay MVO, British High Commissioner to Malaysia
Panel:
Dr Nicholas Hardman-Mountford, Head of Oceans & Natural Resources, Commonwealth Secretariat
Briony Coulson, Head, Ocean Plastic Pollution & International Blue Finance, DEFRA
Stephen Harris, Former Special Representative to CCOA & Founder of Maui's Ark
Kristin Hughes, Director, Global Plastic Action Partnership, Member of the Executive Committee WEF
Jo Royle, Managing Director Common Seas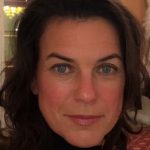 Kristin Hughes has spent the majority of her career working at the intersection of business and government, forging partnerships and engaging in sustainability and development activities. She joined the World Economic Forum specifically to head up the newly created Global Plastic Action Partnership (GPAP), an ambitious public-private platform that translates commitments to address plastic pollution into tangible action. We believe that it is possible to end plastic pollution from source to sea by 2025 focusing on systems change and utilizing circular economy solution. We are bringing together change-makers from every walk of life to achieve this shared goal.